The Distribution 3 screen under General Program Settings of UA Preferences is devoted to your desires for backing up your Unfair Advantage database.

Click the arrow at the right of the selection box (showing Never Backup Database below) to display a drop-down menu of choices.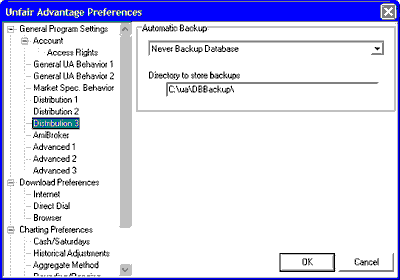 See the Backing Up The Database topic for information.