Studies can be introduced into MarketScanner as columns in a spreadsheet.

To add a column with a standard indicator: Click the "Analysis" menu at the top of MarketScanner screen, and then click "Insert Standard Indicator." Click the study of your choice from the resulting menu.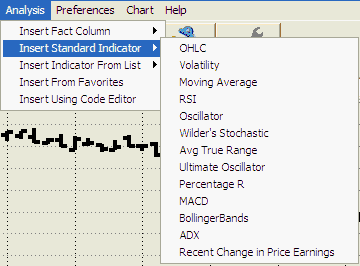 The selected indicator will be run on your scan file.

Study results can be used for sorting, filtering and ranking investment opportunities.