Raw Pricing refers to normal, unadjusted, non-continuous data series for specific commodity contracts that are included in your portfolio for export or charting.

Upon selecting the commodity and determining which contract months will be included, a list of all available contracts displays: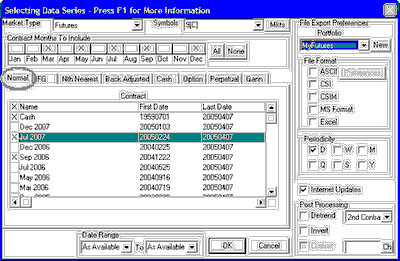 Click the first column for each contract you wish to include in your portfolio. Selected contracts are marked with an "x."

Be sure to select your detrend preferences, date range, post processing and export options (for portfolio) before clicking OK to finish your selection.