Select "Change Data Series" from the Chart menu to select a new series to display with your current chart settings. This will replace the current chart with a new one. Existing studies will be retained, but recalculated based on the new data series.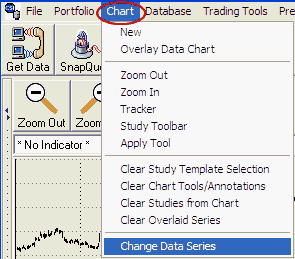 The selection process is the same as when you created the current chart.





---
This topic completes the "Chart Menu" chapter.


See the Right-Click Menu chapter for information on more ways to view and manage your charts.