UA now skips to it's secondary server when primary server is down, as well as when busy serving other customers.
UA now accommodates an extension to the Nth Nearest Futures contract, enabling to look up to 36 contract months out.
Nth Nearest Contract now correctly rolls a day earlier, on the day of trigger, when rolling on Volume.
New, easier access to Backadjust overrides from right click table menu, and on the Data Series Dialog >> More section.
Duplicate contract selections have been removed from Backadjust override interface.
CSIM and MetaStock mix of formats disallowed in same portfolio.
Generate Foward continuous contract option has been renamed to Walk Forward Detection to better describe it's purpose.
UA now provides the ability to add multiple blank records to all charts by setting a global value in the Charting Preferences section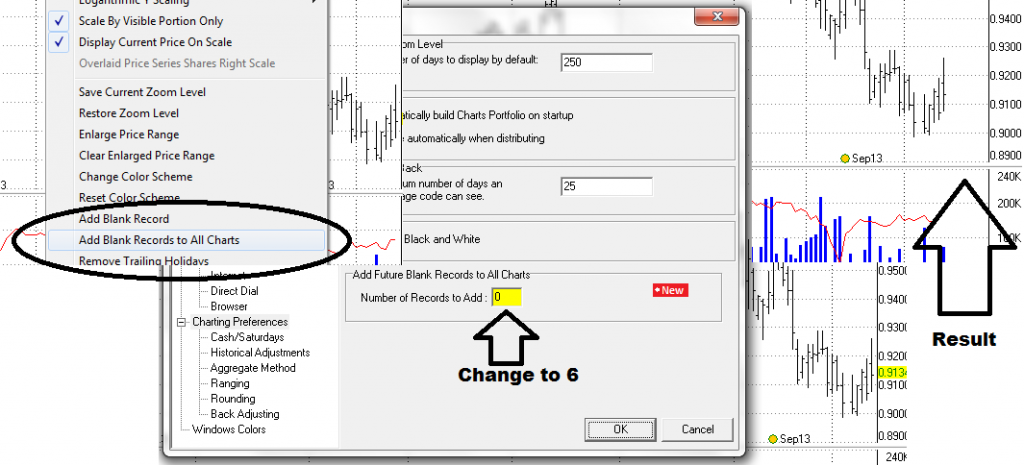 Click here to download the upgrade file, then install over your current version.