Try CSI's Unfair Advantage $20 for 21 Days.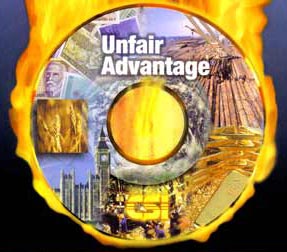 Explore CSI's Unfair Advantage $20, for a limited time. Access to any 5 US Futures within the CME and any 10 US Stocks within the Nasdaq with 18 months of history included.
The Unfair Advantage database is installed and maintained automatically.
Fast data updates are applied via the internet.
Our data can be exported to most charting and trading software.
Data formats include CSI format, Metastock, Ascii, Excel, and most software application formats.
Continuous contracts included like: Back Adjusted, Nearest Future, Gann, and Perpetual contracts®
Auto Schedule- allows you to retrieve up to two retrieval sessions each day unattended.
Once your order is processed you will then receive both the CSI Unfair Advantage software link along with your Log In information to access the data. Trial expires 21 days from date processed.
When your trial has expired you then have the option to subscribe to one of the many subscription packages offered by CSI – Click to view packages
Happy Trading!